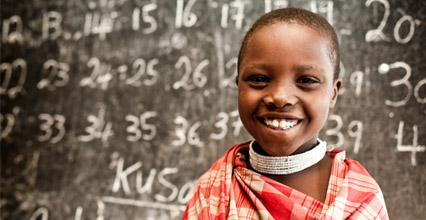 Empowering Development Alternatives (EDA) is a 501c3 nonprofit organization based in New York and operating in East Africa. Our mission is to partner with disadvantaged communities and individuals in East Africa to creatively support unique opportunities for wholesome human and economic development. We focus on grassroots initiatives and bottom-up solutions. Our philosophy is based on the belief that communities are capable of determining and addressing their own needs. We target projects that generate sustainable income, support education and promote primary health care.
EDA believes that poverty should not be viewed merely in economic terms, but as social, political and spiritual powerlessness. Our vision is to strive for development alternatives committed to empowering people in their own communities, and to mobilize them to have an active role in directing their own destinies. In contrast to blanket development policies regulated and implemented at the national and international level, development alternatives restore the initiative to those in need, on the grounds that unless people are actively involved in their own growth long-term progress will not be achieved.
EDA's current project,
Leaders of the Future
, assists orphans in safely impoverished households in Jinja, Uganda, realize their full potential through access to quality secondary education. EDA believes education is the most important way for communities and countries to tackle the root causes of poverty; it offers the most viable options for a stronger and better future. Education can make a difference and effectively change the life of not just the individual but of the entire country.
The objective of the project is:
To ensure education access by providing scholarships for selected orphans.
To engage in partnership opportunities with secondary schools that offer high quality education.
To explore the possibility of finding and rewarding effective teachers in the selected schools as a means to ensure quality education.